November 30, 2021
Tynisa Gaines presents Virtual & Mobile Tax Services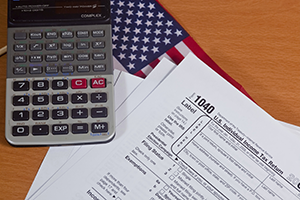 Our Online Office brings financial services directly into your home or business, enabling you to more actively participate in your financial management.
Click on the Client Area to access the secure portal to upload and download files. Here is a video that walks you through the initial steps.
1. Log in to the portal. It can be accessed from my website on the home page in the client area and in the Links section.
2. Choose 2020 as the Tax year from the dropdown box on the main screen or once logged in click "Create project" by the + sign hidden in the top blue border. It is on the left in the mobile ap from your phone and on the right from a computer.
3. Update the questionnaire and answer all questions. Some info will transfer but there are new questions this year due to massive tax law changes. They will show complete when everything has been entered.
4. Upload tax documents to the file section. Label these documents, W2, Mortgage Interest, Etc. Please upload PDF's whenever possible. Pictures of documents are jpegs and take longer to open, save and are sometimes difficult to read. (W2.PDF versus W2.JPEG)
5. Notify me that all files are uploaded. I will send an engagement letter and we can begin tax preparation.
Individuals and Businesses can:
Use the Financial Calculators to assist you in budgeting, financial planning, or determining loan payments.
Stay Alert to tax and accounting news by reviewing the client newsletter and tax tips.