December 07, 2023
Tynisa Gaines presents Virtual & Mobile Tax Services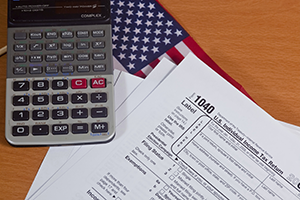 Our Online Office brings financial services directly into your home or business, enabling you to more actively participate in your financial management.
Click on the Client Area to access the secure portal to upload and download files.
Watch the video for instructions on the portal.
1. Log in to the portal. It can be accessed from my website on the home page in the client area and in the Links section.
2. You will receive a welcome letter with instructions for using the portal. Check the task box when you are ready for the engagement letter.
3. You will receive an engagement letter. Both spouses(if filing jointly) must sign to move to the Questionnaire.
4. The questionnaire is next. Answer all questions for the tax year you are filing. Socials are not required for any clients currently on file. Once submitted, you will be able to upload documents.
5. The document uploader will allow you to organize the documents into their respective areas. You can upload as they come in or all at once. Label these documents, W2, Mortgage Interest, Etc. Please upload PDFs whenever possible. Pictures of documents( jpegs,heic, and other files) take longer to open, save, and are sometimes difficult to read. (W2.PDF versus W2.JPEG) Time charges will be assessed to organize and label forms.
6. Notify me by checking off the task when all docs are uploaded. If you don't receive confirmation that your return is in progress, check your tasks to make sure they have all been completed.
7. You will be notified if there are any questions and when the tax return is ready for review.
8. Payment is required prior to reviewing the return. Once the invoice is paid, the return will be ready for review. Once reviewed please approve the document to receive signatures or send me any questions.
9. Questions will be answered and returns will be resent for approval (if necessary) and then signatures will be sent. Once signatures are received, your return will be transmitted to the taxing authorities.
10. Save a copy of your return for your records. This concludes your tax preparation process. Thank you!
Individuals and Businesses can:
Use the Financial Calculators to assist you in budgeting, financial planning, or determining loan payments.
Stay Alert to tax and accounting news by reviewing the client newsletter and tax tips.